Trane Clean Effects
TRANE CleanEffects utilizes patented, breakthrough air cleaning
technology to remove up to an astounding 99.98% of airborne
allergens from the air that passesthrough the filter, making it 8
times more effective than even the best HEPA room filters and
up to 100 times more effective than a standard 1" filter. What's
more, TRANE CleanEffects has been performance-tested by
LMS Technologiesand Environmental Health and Engineering,
Inc. (EH&E), and the results verified by professors from the
Harvard School of Public Health, so you know you're getting
an air filtration system like no other.

LMS Technologies is a technology consulting company that
specializes in air flow measurement, filtration testing and particle
analysis. Environmental Health & Engineering is an environmental
consulting and engineering services company that is dedicated to ensuring safe and productive environments, and is co-founded by Dr. John D. Spengler, PhD of the Department of Environmental Health at Harvard.
Return to Central Air's Hompage.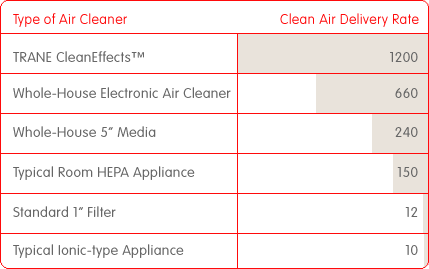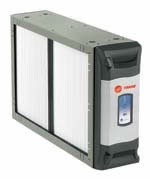 News:

To view other residential products offered by A Plus Air Systems please click on the link below. We sell and install a variety of Trane products.


Click here for more details.
Our Trane CleanEffects® air cleaner is a blessing to asthma and allergy sufferers as it cleans up to 99.98% of air borne allergens.

Click here for more details.
Head-Office:
2 Steinway Boulevard, Unit 17

Toronto, Ontario
M9W 6J8
Tel: (416) 213-0303
For other location please click here.