Contact Us -- A Plus Air Systems
Toronto Location (Head Office):

2 Steinway Boulevard, Unit 17
Toronto, Ontario
M9W 6J8

Phone: (416) 213 0303
Email: info@centralair.ca


Click on the link below to view a map

22-24 Perma Court
St. Catharines, Ontario
L2R 7K8


Phone: (905) 704 0203
Email: info@centralair.ca

Click on the link below to view a map



We have been delivering expert service and installation to the Greater Toronto Area since 1990, and have now expanded our service and installation field. We now install and service our products in Toronto, Brampton, Missisauga, Oakville, Burlington, St. Catharines, Hamilton, Niagra Falls.


_______________________
_____ _____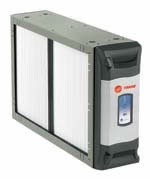 News:

To view other residential products offered by A Plus Air Systems please click on the link below. We sell and install a variety of Trane products.


Click here for more details.
Our Trane CleanEffects® air cleaner is a blessing to asthma and allergy sufferers as it cleans up to 99.98% of air borne allergens.

Click here for more details.
Head-Office:
2 Steinway Boulevard, Unit 17

Toronto, Ontario
M9W 6J8
Tel: (416) 213-0303
For other location please click here.